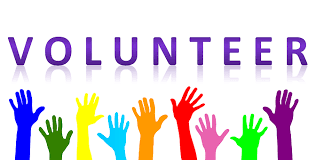 Dear, Friends and Family
I hope this letter finds you in good health and spirits. I am writing to you today on behalf of Maranatha Ministry, Inc. Our ministry is dedicated to providing assistance to those in need, and we are currently seeking volunteers to help us in this mission.
As you may already know, Maranatha Ministry, Inc. operates Monday through Friday and we are looking for individuals who can commit to volunteering their time during these days. We are looking for people who are passionate about helping others and willing to work with us to make a difference in our community.
Volunteering with us will give you the opportunity to work with a dedicated team of individuals who are committed to serving others. You will be involved in a variety of tasks, such as organizing and distributing food and clothing, assisting with administrative tasks, and helping with events.
If you are interested in volunteering with us, please fill out the attached form and return it to us at your earliest convenience. We will be happy to provide you with more information and answer any questions you may have.
Thank you for considering this opportunity to work with us and make a positive impact in our community.
Sincerely,
Maranatha Ministry, Inc.